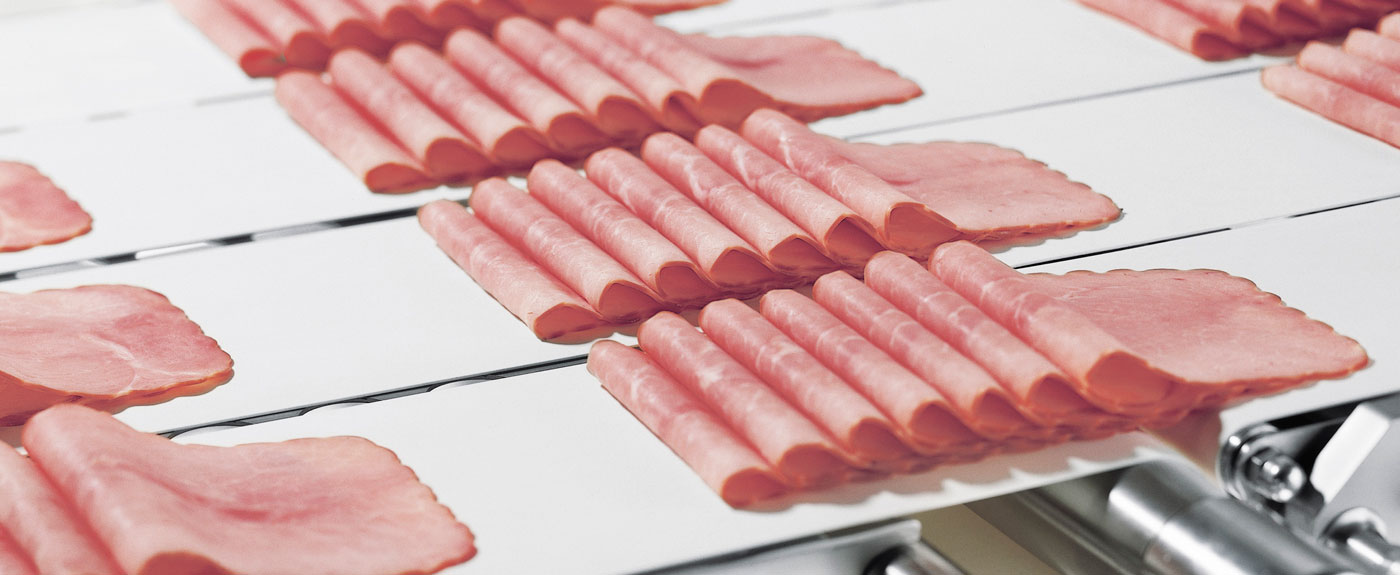 Virginia Packing offers specialty processing services in our USDA inspected facility. Our Weber 405 high speed slicer and Gea thermoforming packaging machine provide high speed, high precision results. At the same time, our small size ensures that your project will receive the attention and care it requires. We are one of the few companies with expertise and equipment for de-boning cured hams, and we also offer services in slicing and repackaging cheeses, sausages and other products.
The finished product can be vacuum-packaged, skin packed or MAP packaged (gas-flushed) and we are happy to help develop a packaging solution that will fit your needs. We have over 15 years of experience with FDA and USDA inspected labeling and we will ensure that your project gets to market in the shortest amount of time and for the least amount of expense.
A USDA officer is on site to inspect all projects, each of which is documented by a registered HACCP plan to ensure food safety. Our site is also SQF (Safe Quality Food) certified to ensure the highest level of food safety and accountability.
WEBER 405 High Speed Slicer Video